1. Open Instagram app and go to stories, then select the video that you downloaded.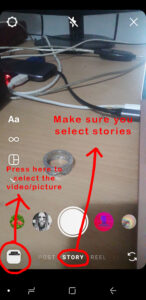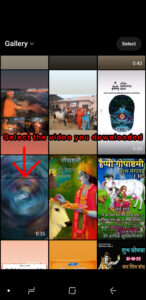 2. Now that the video is playing, add a hashtag, music, link to the product, and location.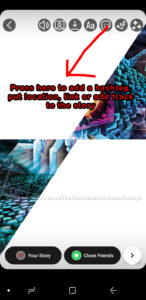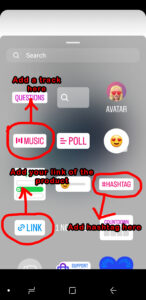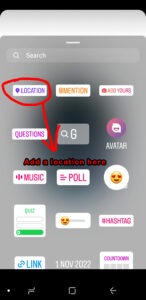 3. Add your link and text for the link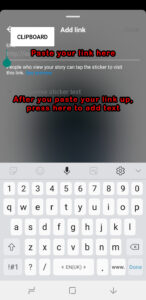 4. You can remove the hashtah & location from the screen so people dont see it, it will be applied but not visible, make sure while you sliding it down not to put it in the trash bin because it will get deleted, you want it just out of the screen so its not visible.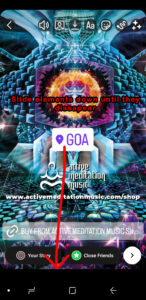 5. You can add few more hashtags with the text button, make sure you slide them down out of the screen.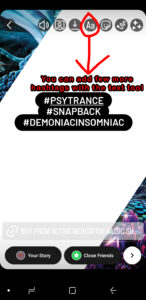 6. If the video already has music that means the release has been banned from instagram music, because they ban most of the compilations to give attention to singles, EP's and albums. If it doesn't have music that means you need to add music too, you need to add a specific track for specific merch, if we sell merch from my album "No Fear Kali Is Here" you need to put a track from that album.
You can find the names of the tracks on bandcamp:
7. After you did all of this post the story.
8. After you posted the story, post a reel with the same video, and in description write: Check my stories for a link to the "product" or something similar in your own words. Or if you have a linktree in link in bio sections you can tell people to check link in bio & stories….