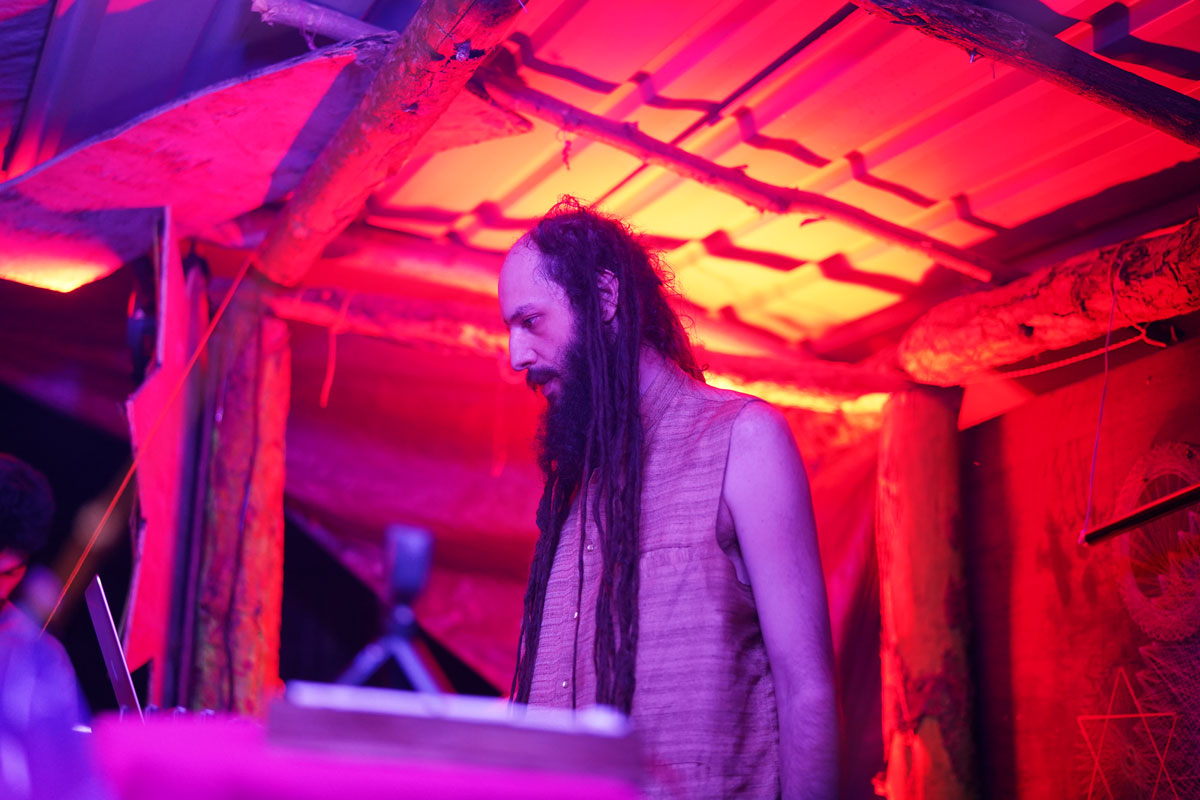 ---
Demoniac Insomniac is Durgesh Puri Maharaj from Macedonia, he is the founder of  Active Meditation Music.
The project was started around the year 2004. He is a music shaman, exploring madness, from heaven to hell, from sanity to insanity, playing long and powerfull sets ranging from 150 up to 200+ Bpm.
He performs both as a Live Act and marathon 12 – 24 hours Ritual Dj Sets!
Countries he performed so far: Macedonia, Serbia, Greece, Italy, Portugal, Germany, Switzerland, Austria, Turkey, Russia, Sweden, Belgium, Mexico, Guatemala, Argentina, Brazil, Singapore, Malaysia, Japan, India, Sri Lanka, Nepal…
Released music on labels like: Active Meditation Music, Rockdenashi Productionz, Temple Twister Records, Avatar Records, Lamat Records, 5th Element Records, Mind Expansion Net, Ultiva Records, 9th Circle Records, Shaman Films, Samana Records & more!
Compiled by Demoniac Insomniac
VA – Circle Of Life (2008)
VA – Anahata (2009)
VA – Midnight Adventures (2009)
VA – Tandava Dance (2010)
VA – Mindwar (2010)
VA – Cosmic Gathering (2011)
VA – Spiritual Science (2012)
VA – Mindwar 2 (2013)
VA – Sacred Sound Temple (2014)
VA – Sacred Sound Temple 2 (2014)
VA – Sacred Sound Temple 3 (2015)
VA – Spiritual Science 2 (2016)
VA – The Journey Within (2018)
VA – Dance Or Die (2020)
Albums:
Demoniac Insomniac – Underground Resistance EP (2008)
Demoniac Insomniac – Power Of Destruction LP (2012)
Demoniac Insomniac – Trimurti (2013)
Demoniac Insomniac – Armakeddon (2018)
Demoniac Insomniac – No Fear Kali Is Here (2021)