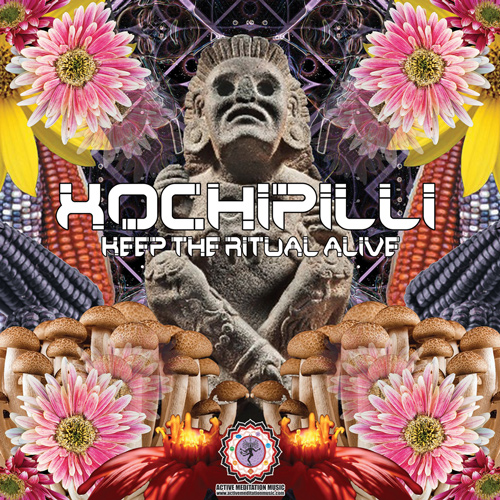 Xochipilli – Keep The Ritual Alive
This album contains unreleased tracks ranging from 160 up to 200 Bpm!
The atmosphere of the album is very spiritual, connecting us to the flower god – Xochipilli!
Tribal beats, and oriental melodies, with a proper dose of Psychedelia, to keep the ritual alive & connect us with our roots and ancestors.
New age psychedelic trance for the daydreamers.
Previous
This cd is a quest for tunning in to the frequency of mother earth. The past year we witnessed the destruction of the planet & the ego like never before. 11 tracks from around the planet were collected to help the tunning in to the consciousness for a better future [...]